Do You Need A Property Manager?
|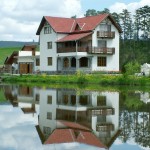 Purchasing a residential Las Vegas Real Estate property with the intent to rent it out at a profit can be a brilliant investment strategy for the savvy homeowner. Before you embark on this Real Estate investment endeavor, be sure to ask yourself the following questions. Will the property need renovations? Are you going to be around to conduct property checks? Are you familiar with fair-housing regulations? Do you have the skills needed to properly handle tenant – landlord relations? If you answered "no" to any of these questions, then you might want to hire a property manager.
Benefits to Hiring a Property Manager
While becoming your own landlord can be an exciting adventure, it is a job that is often riddled with stressors. Below are few of the trouble spots that, as a landlord, you will have to troubleshoot.
• Bad tenants- A bad tenant can be defined as someone who doesn't pay rent on time, causes trouble with the other neighbors, and constantly damages the property.
• Reviewing tenant applications- Reviewing applications is a time consuming task; it requires you to run both a credit and background check, call employment references, and comply with all housing regulations.
• Writing a lease- A lease is a legal document, as such, it should typically be written by a lawyer – this means that you need to pay for the service.
A good Las Vegas property manager will be able to successfully handle all of the above issues. As an industry professional, a property manager will know the ins and outs of handling any type of tenant situation. The property manager will also be well versed in the legalities of writing a lease, as well as properly reviewing tenant applications. In short, hiring a property manager will allow you to effectively turn your residential Real Estate property into a lucrative investment.
Below are a few of the additional benefits to hiring a property manager:
• Ability to effectively rent vacant properties.
• Knowledge of current Las Vegas Real Estate market.
• Vast network of Realtors, whom might have a long list of interested renters.
• Understanding of the fair housing laws, tenant application process, and how to maintain good tenant relations.
• Ability to dedicate the time needed to keep your property in top-notch condition.
As you begin your journey as residential Real Estate investor, be sure to carefully weigh your options. Being your own landlord allows you to maintain total control and learn valuable management lessons; while hiring a property manager will allow you to enjoy the benefits of owning an investment property without dedicating too much time to the task.